Book your Fishing Charter ahead of time!
Looking to book your fishing charter with me this upcoming season? I suggest and strongly recommend to book ahead of time. Do you have your trip to the Venice, Florida area planned and booked? Give me a call ahead of schedule to book your fishing charter. Guarantee a spot on my calendar if you call ahead of time and reserve your fishing charter date with me.
Please make sure to contact me at 954-243-3949 or you can reach me on FaceBook – Click link: www.facebook.com/anglingwithadria
Fishing Charter Near Me : Angling With Adria Charter Venice, Florida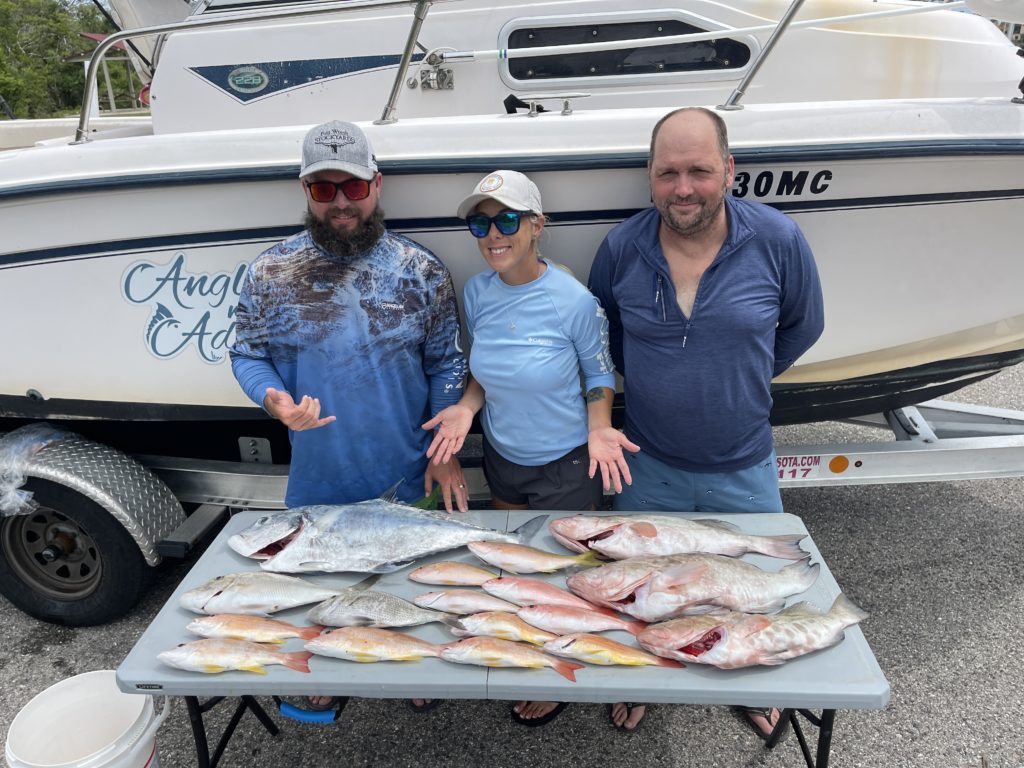 Early 2023 I received many calls from clients and scheduled fishing trips, I want to make sure you get a spot on my calendar to fish with me on Angling with Adria Charters. Now that 2023 is soon coming to an end I would like to stress how important it is to call ahead of schedule as spots are limited and will be booked up quick. I start receiving calls for the upcoming year around November and get booked up pretty quickly. I will be offering 4, 6, 8 and 10 hour fishing charters.
If you do not know or have not yet planned your trip to the Venice, Florida area, not to worry dates are still available. Also I would like to introduce my Co-Captain Alex Masson, he will be taking my overflow and providing inshore and nearshore fishing trips along with Tarpon fishing trips. Captain Alex is very knowledgeable when it comes to fishing and is very passionate about fishing. Captain Alex and myself have fished together for many years and we both teach each other many different techniques which we both are excited to show you when you come aboard Angling with Adria Charters.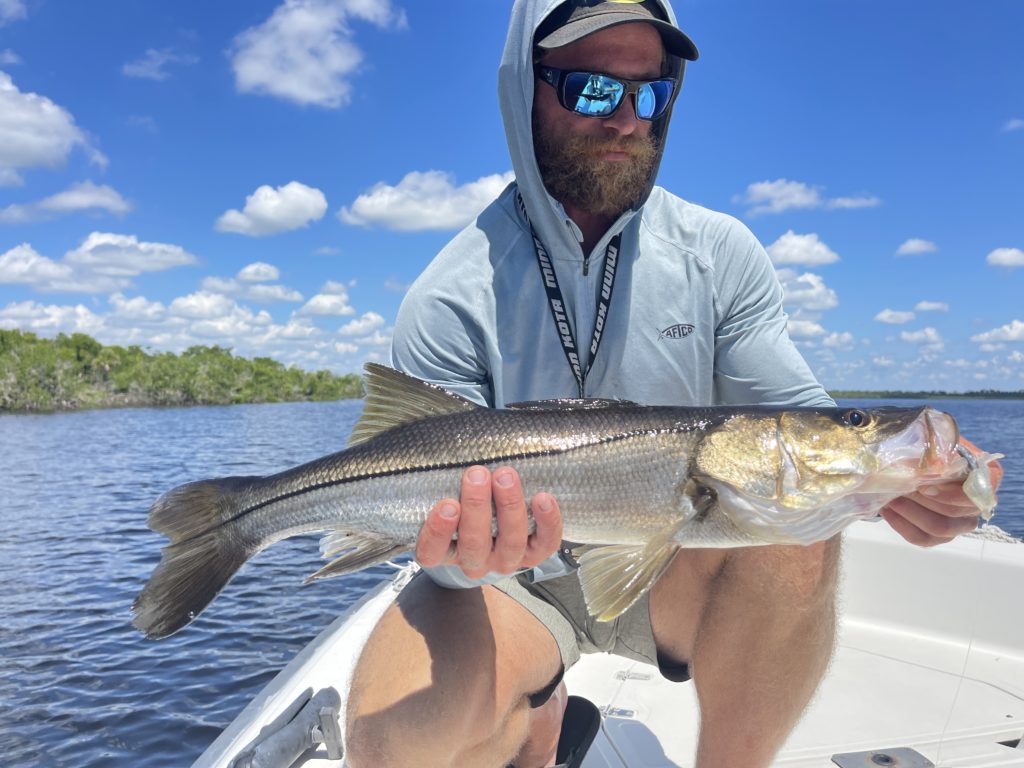 We both will do our best to fulfill your needs and will accommodate our schedule to make a memorable fishing trip for you and your group. We will be booking fishing trips for Deep Sea Fishing, Offshore Fishing, Nearshore Fishing, Inshore Fishing, Tripletail fishing, Tarpon Fishing. Areas we will be booking are as follows: Venice, Florida , Placida, Florida / Boca Grande, Florida , Osprey / Blackburn, Florida , North Port, Florida (working the Myakka River ), Port Charlotte, Florida (Working Charlotte Harbor and El JoBean areas)
CONTACT TO BOOK YOUR FISHING CHARTER TODAY! 954-243-3949
Language Spoken: English, Spanish and French
Subscribe to my YouTube: www.youtube.com/anglingwithadria
Larry Atkins
September 12, 2023.
Great time fishing with her (Adria)
Dave Pritchard
September 12, 2023.
Fished a morning trip with Adria and Alex. Fishing's been slow after Idalia but we caught some fish and they both worked hard the whole trip to put me on fish. I'll definitely be booking an offshore trip or two once I get back down in early October!!
Vince Lange
September 12, 2023.
Adria was awesome The day we went the bite was a little slow she can't help that but we still caught fish then towards the end of our trip we went just a little offshore and could have caught fish constantly all day if we wanted She has knowledge and she can drive the boat ! I am now hooked it will be offshore after this it was the best She n her mate filleted our catch and they both were very polite I've been on many charters she's one of the best I can't wait to fish with her again n trust me wherel we stayed a half hour from her. There were plenty of charters with in a 5 minutes drive but she's definitely worth the drive n now she has a forever customer It's offshore next time we are there for sure And she will not disappoint Her goal is for her customers to catch fish and have lifelong awesome memories n she will do that . Give her a shot!!
Duane Zobrist
September 12, 2023.
Adria is awesome. Would fish with her again anytime. We had a wet, windy day and she handled it like the pro she is. Thanks.
William Schurak
September 12, 2023.
Had a great time with her! Knew exactly where the fish were and she even taught my son a few things. Definitely will be going on another when I'm back down in Florida
Matt Priola
July 3, 2023.
Best captain around! Super friendly, knowledgeable, and she cares about her clients. Her first mate Alex is awesome, he always kept our hooks baited and took care of all the fish and tackle. Will definitely be booking another charter with her.
Brian Given
June 24, 2023.
Adria was great with our kids. Fantastic trip with a nice haul!
Abe Millsap
May 19, 2023.
Adria was awesome! Very friendly and informative. Took my wife and two young boys out (they have never been on a boat) and she made sure they felt safe and had fun. Highly recommend her for a fishing charter. We will definitely be back!
William Graham
May 16, 2023.
Booked a 4 hour charter with my grandsons and had a great experience. Adria is very knowledgeable and personable. She put us on top of fish all day long, and we caught a ton of them. Highly recommend her for a day of fishing and fun.
Tyler Rogers
May 16, 2023.
What an amazing experience and great atmosphere! Very knowledgeable, personable, great sense of humor, and professional. Caught a ton of fish with a chance to even wrestle with a Goliath grouper!! If you're looking for a place to share laughs, make memories, and have fun catching fish, this is the place to go! Just an absolute pleasure!!