Fishing offshore for the first time in the Gulf of Mexico was the most amazing feeling I could experience as an angler. I grew a passion fairly quickly for offshore fishing. Offshore Fishing like any other style is a learning process. From lines, hooks to knots, tackle to current and tide conditions. Why? Because believe it or not THIS ALL MATTERED!
If you plan on fishing for the first time offshore in the Gulf of Mexico, I recommend to do a little research before heading out, know which depth of water you want to target species and bay different bait from your local tackle store. Knowledge of the depth will determine what rod/reel setup and tackle you need. Stick to my blog post and you will learn all techniques that I use for offshore fishing in the Gulf of Mexico out of Venice, FL
I come prepared with sinkers from all sizes 1/2 oz to 12 oz. In the Gulf of Mexico there are regulations you need to search regarding what hooks are allowed to catch species.
Please refer to https://myfwc.com/fishing/saltwater/recreational/gear-rules/
For hooks I use non-offset circle hooks offshore from 1/0 to 6/0. Depending on what you wish to target you might need bigger size hooks and sinkers, however, in the Gulf of Mexico what is mostly targeted are Groupers and Snappers, with the size hooks I mentioned that will be sufficient to begin fishing offshore.
I recommend to spool whichever reel you desire with Braid Line. If you are targeting Snappers (Mangrove Snappers, Lane Snappers, Yellowtail Snapper, HogFish and Key West Grunts), I use anywhere between 15 LBS to 30 LBS Braid line. Now, you also need to tie a Leader (Shock Leader) line to your main line and I use anywhere between 20 LBS to 50 LBS. Heavier Braid line and Leader line is highly recommended when targeting species like Red Groupers, Gag Groupers, Scamp Groupers, Strawberry Groupers, Red Snappers and other species that have a tougher fight. However, I have caught many species mentioned above on the lightest tackle, which takes a few months to learn and achieve but is very effective. I recommend you follow my fishing channel on YouTube for more tips on how to target species and what tackle to use.
https://www.youtube.com/anglingwithadria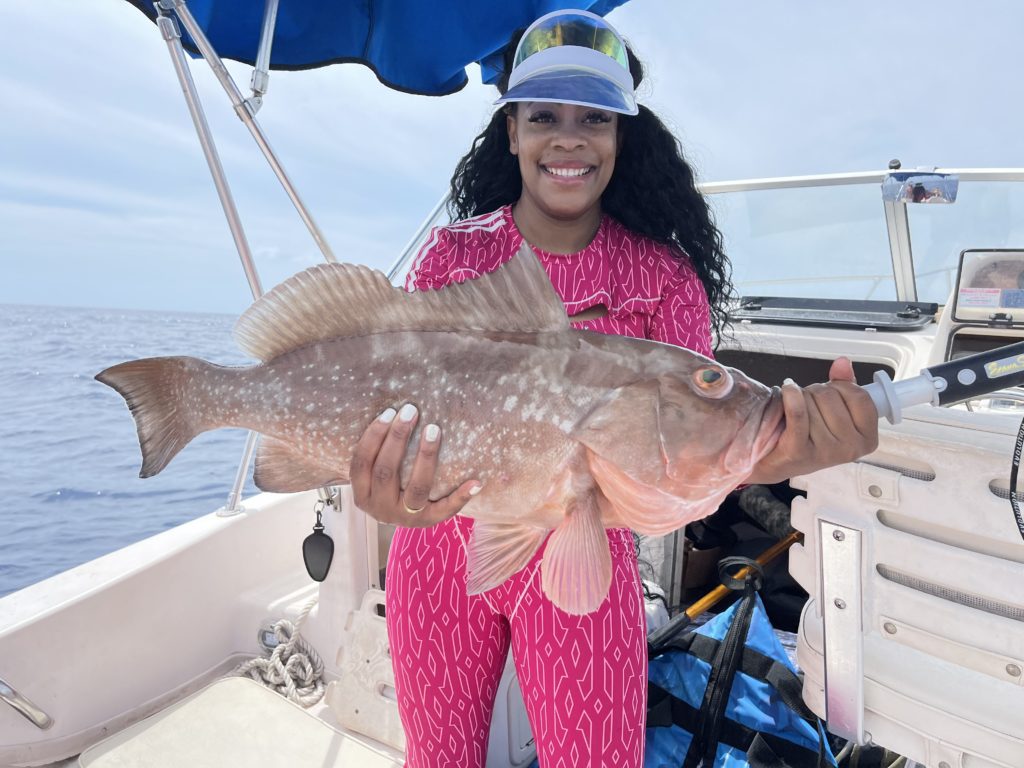 Now for the most important part is to find a good rod and reel setup or two setups that won't break the bank. I recommend you do some research or ask your local tackle shop for information on rod and reels.
I hope this blog helps you and your new Offshore Fishing Journey. If you need any additional help or have questions please feel free to contact me at 954-243-3949. I am also a Fishing Charter and Boat Tour Captain based out of Venice, Florida and will be able to help you with all your fishing needs.
Want to come offshore and learn from me? Book a Fishing Charter Today! 954-243-3949